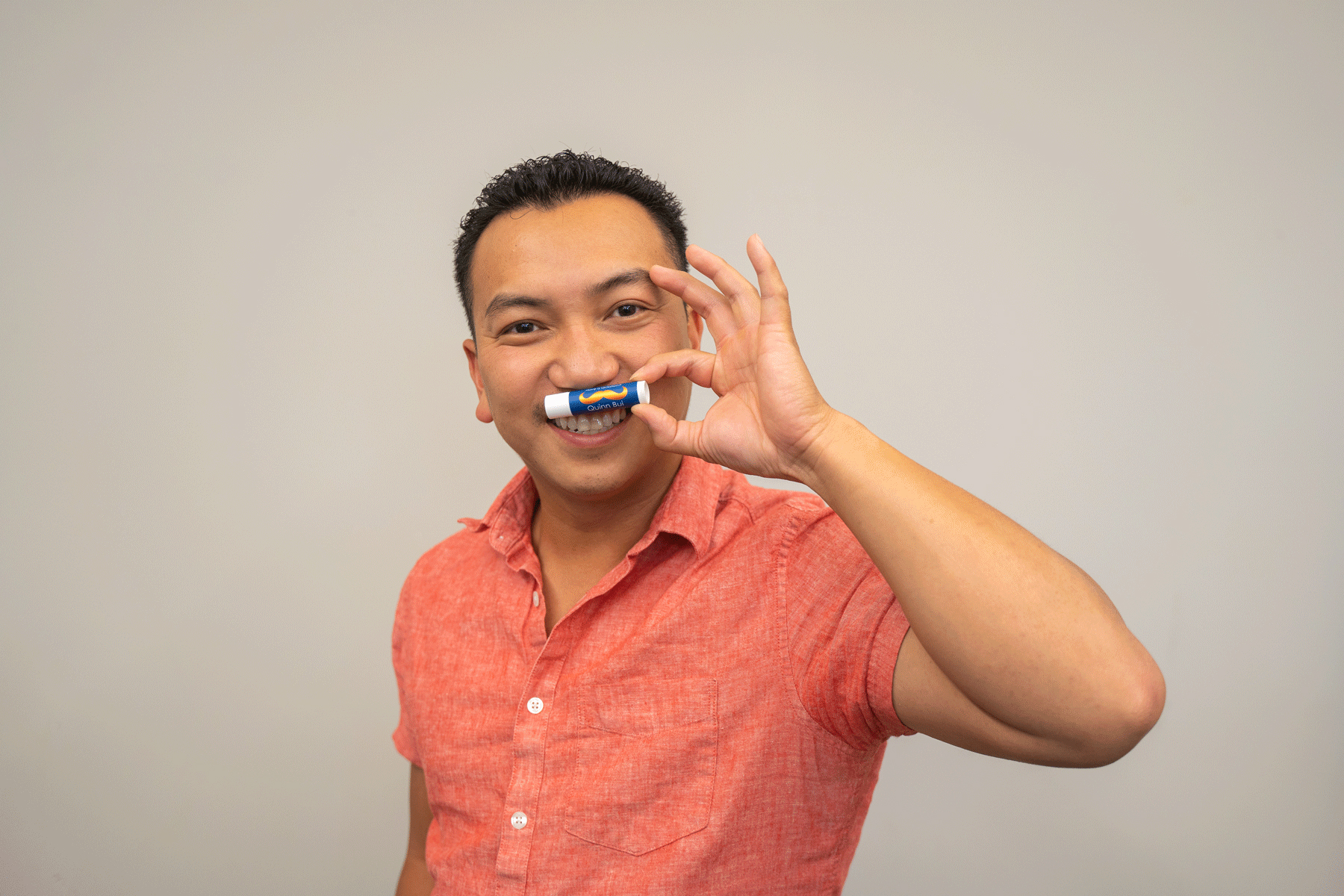 Hi, I'm Quinn!
Certifications:CAS
When did you start at Raining Rose?
May, 2019
What do you love most about your job?
What I love the most about my job is seeing a project start from an idea, build into a product, then making it become a reality. For example, a university end user was looking for a unique idea to pass out at a college football game. We came up with the idea of a sunscreen stick that shows the football season's schedule. It was fun, effective, and useful. When I attended the game, it was amazing to see how well the product was received. Seeing the product used in real life is what I enjoy the most.
What are your favorite Raining Rose products?
My favorite Raining Rose item is the Lip Butter, which is what I call my, "Business Balm". I love this product because of its unique design, high quality ingredients, and ease of use. If we have met in person, you most likely own a "Have a Question? Mustache Quinn" lip balm. It's funny that this lip balm has become a part of my identity. It has been so popular that "Quinn Bui's" is what some households call their lip balms. Watch out Burt's Bees. We have a new sheriff in town.
What do you like to do in your free time?
It's not much of a secret, but my favorite thing to do is travel. I love the ability to see the world, immerse myself in new cultures, and taste amazing cuisines. Along my travels, I've picked up photography and shared my adventures with everyone. I love that I'm able to capture moments and have them last for a lifetime.
What is one thing about yourself that might surprise people?
I'm afraid of heights but it doesn't stop me from going up high and getting close to the edge. I've always thought that fear can be an opportunity to grow.
Best vacation you've ever taken?
My best vacation was a trip with two friends through Southeast Asia. Our first destination was China where we hiked The Great Wall of China. From there, we flew to Vietnam where we spent 3 days and 2 nights exploring one of the biggest jungles and caves. Our last leg was in Thailand where we travelled between multiple islands and scuba dive with sharks. Amazing food, wonderful cultures, and would recommend traveling to any of these locations to anyone.